About Our Authorized Test Provider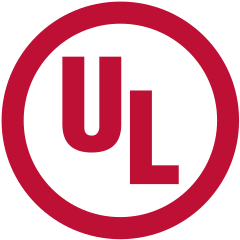 Introduction
The UL test lab has been the on the forefront of wireless technology, interoperability testing and "Works With" programs for over 15 years. UL is a key partner to major technology companies that provide voice assistant/recognition testing to verify that connected devices performs to specifications. UL's dominant position in interoperability testing has allowed the company to naturally transition to be a leading test lab for wearables, infotainment, home automation and IoT. The primary focus of UL testing is to ensure that the consumer has a positive and reliable experience with the products they test. Testing includes a lightweight standard testing process that will use be used to validate that your device(s) work well in the scenarios they were envisioned for.
You can find more information about UL on their website.
Contact Information
When you apply for certification, your submitted application will be forwarded to UL and a quote will be issued for product testing. You can choose one of the test locations based on your main business area or the main sales area of your product. Once you accept your quote, UL will guide you on how to ship your device.
For inquiries related to testing quotes, delivery, and device testing, please contact the UL WWST team at wwst-functional@ul.com.
Test Locations
Below you can find the the addresses of WWST UL testing laboratories. Be sure to ship according to the instructions for customs clearance and device acceptance.
U.S.
UL Solutions
Attn: Interoperability Lab
12 Laboratory Drive
Durham, NC 27709 - USA
South Korea
UL Korea, Ltd.
218, Maeyeong-ro, Yeongtong-gu,
Suwon-si, Gyeonggi-do, Korea (16675)